TRESPASS are a NWOBHM band from way back in 1979 who knocked out the great single 'One of These Days' the following year, before going on to form the more-popular-at-the-time-but-less-so-now band BlueBlud in the mid 80s ( and certainly honing their musicianship in the process), returning as TRESPASS with the excellent full length 'Head' in 1993, a self-titled comeback album in 2015, and latest effort Footprints in the Rock in 2018. Lauded by those who look back to the years of blue denim, valve amps, and the sound of medium wave radio with some fondness ( including fans James Hetfield and Lars Ulrich of Metallica ) TRESPASS singer / guitarist / songwriter Mark Sutcliffe is certainly no quitter! But what is he up to since the 2015 reformation? Swag puts on his Tommy Vance shades and goes to foggy old Sudbury in Suffolk, England, to find out.
INTERVIEW BY SWAG
So, you started the band up again in 2015? How did that come about?
If I had, had my way it would have happened sooner. The other guys were not keen for various reasons but indulged me. Originally I wanted to write and record brand new stuff. As it was we agreed that we would re record the 'classics'. I was pleased with how it came out. I wanted those songs grouped together with a consistent more contemporary sound. This sort of prepared the ground for 'Footprints'.
I've got to say the LP, 'Footprints In The Rock' is absolutely fantastic. Are you pleased with how it turned out?
Thanks mate! I really appreciate that. I am always hyper critical of my own stuff. After original members Paul and Dave left, I was really lucky to recruit guitarist Joe Fawcett and old friend Jason Roberts on drums.I took some time to write and arrange the songs and I am proud of the album. It's never easy for a band to come back after such a long break but it got some really good reviews.
Have you noticed how popular heavy metal is with younger people these days? There's a NWOTHM youtube channel that showcases great new bands influenced by the old days. I wonder if you sensed a difference in the reception of the music when restarting the band?
I taught guitar for several years and generally the youngsters want to play the classics! When we started gigging again it was all ages.I would like to see more young bands coming through.
How did you start off playing guitar?
My Dad made me my first guitar when I was a kid, it was triangular! When I started work in 1975 at the age of 16 I had something of an epiphany. Not only did I buy my first real guitar with my second weeks wages, I also made two new friends who were massive rock/metal fans. They lent me albums, and the music literally changed my life.I found something in the guitar and the rock genre where for the first time, I felt like I belonged.
John Peel played "One Of These Days" on his show and was unstinting in his praise for it. Were you aware at the time that he had played it?
They were great days. It was interesting that there was a cross over with rock/punk/new wave bands. Tommy Vance played it too of course
Do you still reside at Spencers Cottage. And did you set up Trial Records yourselves?
No I'm not sure I ever did! As for Trial records. That was set up by a guy called Stephen Guy Clarke who is still a friend
Which bands inspired you to form Trespass in the first place?
So many. Too many to mention really. My brother Paul had a taste for American bands also.Lizzy, UFO, Sabbath, Quo, Priest, Lone Star, Rush, Purple, Rainbow, Free, Bad Company, Foreigner, Kiss, Pat Travers, Led Zep, Genesis, Boston, Journey etc etc :
Did you get much / any coverage in Sounds magazine at the time? What are your memories about help and hinderance from the music press?
Sounds sent a guy called Chris Collingwood to review a big show we did in our home town of Sudbury, Suffolk. We were green as grass but he did give us a good review.I did a long phone interview with Malcolm Dome, but I'm not sure it was ever published. One of These Days was a very popular song at the time but Geoff Barton did not rate us for some reason. He had his favourites and that was that.
I thought the early NWOBHM scene had a good few great bands, but it was very hard to follow their progress in the pre-internet days when the music press dropped them. I was always wondering what had happened to favourite bands such as Trespass. Did you find it a struggle to continue when the press had moved on, and was that the reason for the more radio friendly commercial sound of your following band, Blue Blud?
We did reform as Trespass in 1984. We morphed slowly into Blue Blud. Something I regret now. I allowed myself to be led up the wrong path. Trespass is the only band for me.
Tommy Vance had a whole new weekly radio show to cover the new not-so-metal AOR stuff called 'Into The Music'. Did Blue Blud get any airplay on that show?
I have no idea. Blue Blue did ok. Some good songs but too contrived. I am an artist!! 😉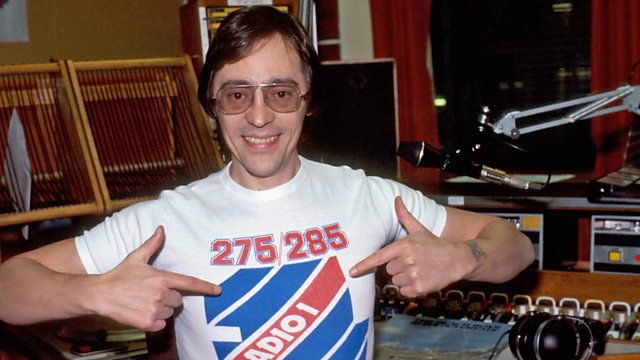 Your lockdown recordings of the old classics sound great. What else has kept you upbeat these last months
Thanks again. Thank the stars for the music. I would probably have gone nuts. I am writing for a new album.
You had 2 tracks on Metal For Muthas volume 2 and the other bands only 1 each. How did this come about? I'd like to think someone at the record label recognised you were the best band on there?
A guy called Ashley Goodall at EMI was behind that. Because of that we really believed (wrongly) they would sign us.
Was it enjoyable doing a session for The Friday Rock Show (Tommy Vance)? What are your memories of it and did you meet Tommy?
It was a seminal moment. A turning point. Tony Wilson produced the session. He had worked with everyone! The studio was a massive sound stage at Maida Vale. A track from the session Visionary was released on the BBC compilation Metal Explosion.
Who did you get on with in the NWOBHM scene back in the day. Any good / bad stories to relate?
We were from such a backwater it was difficult. All the other bands were from big cities. Most of them were a little older and more established too.
So many great UK bands enjoy next to zero recognition at home and a far better appreciation abroad, yourselves included. Has this proved to be a source of frustration?
Yes. But that is the way it is! I appreciate everyone that supports the band from all parts of the universe!
Anything you would have done differently? Anything you would have said to the younger Mark?
Whatever you do. Record an album as soon as possible. Don't wait for the industry to sign you. I honestly believe we might have broken through or at least had a chance it we had recorded an album in 198
If you could change the world, in a sentence?
I would introduce an overnight universal language.
Cheers, last words to you…
I am really hoping our cancelled shows will be reinstated. And there will be a new record.
https://en-gb.facebook.com/trespassnwobhm/